How to Wear Practise saree Readymade (Model1)
Many students find wearing a regular saree a chore and cannot imagine something they can barely walk in being worn while doing the various stretches and complex moves of the art form . We are here to Introduce you a Stitched Practice Saree. We stitch Practice sarees as it can be Ready to wear type … Many Dance schools are using this as a uniform which is very comfortable for Dance Practice . Within a short period of time that is of 3 to 5 minutes you can wear this one and its very comfortable all age of students .Also after wearing this stitched practice Saree its look similar to normal Practice Saree .
Model1
Its stitched with one saree as wraparound (Pic1 shows the side1 and side2 of the saree) . Pleats are stitched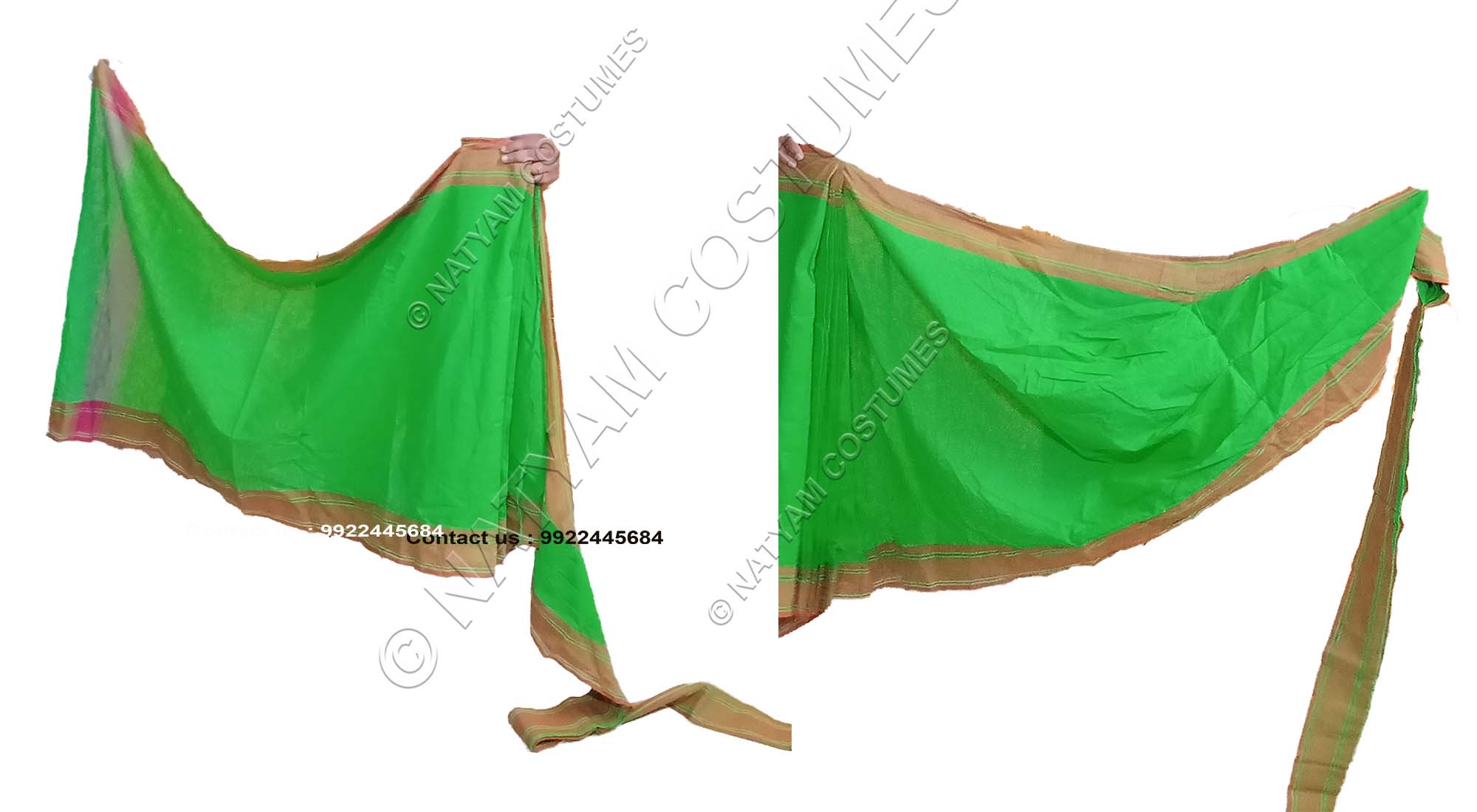 Step 1: Wear the Blouse ,Pyjama
• Put on the blouse and button it into place. When worn correctly, the blouse should reach your waistline.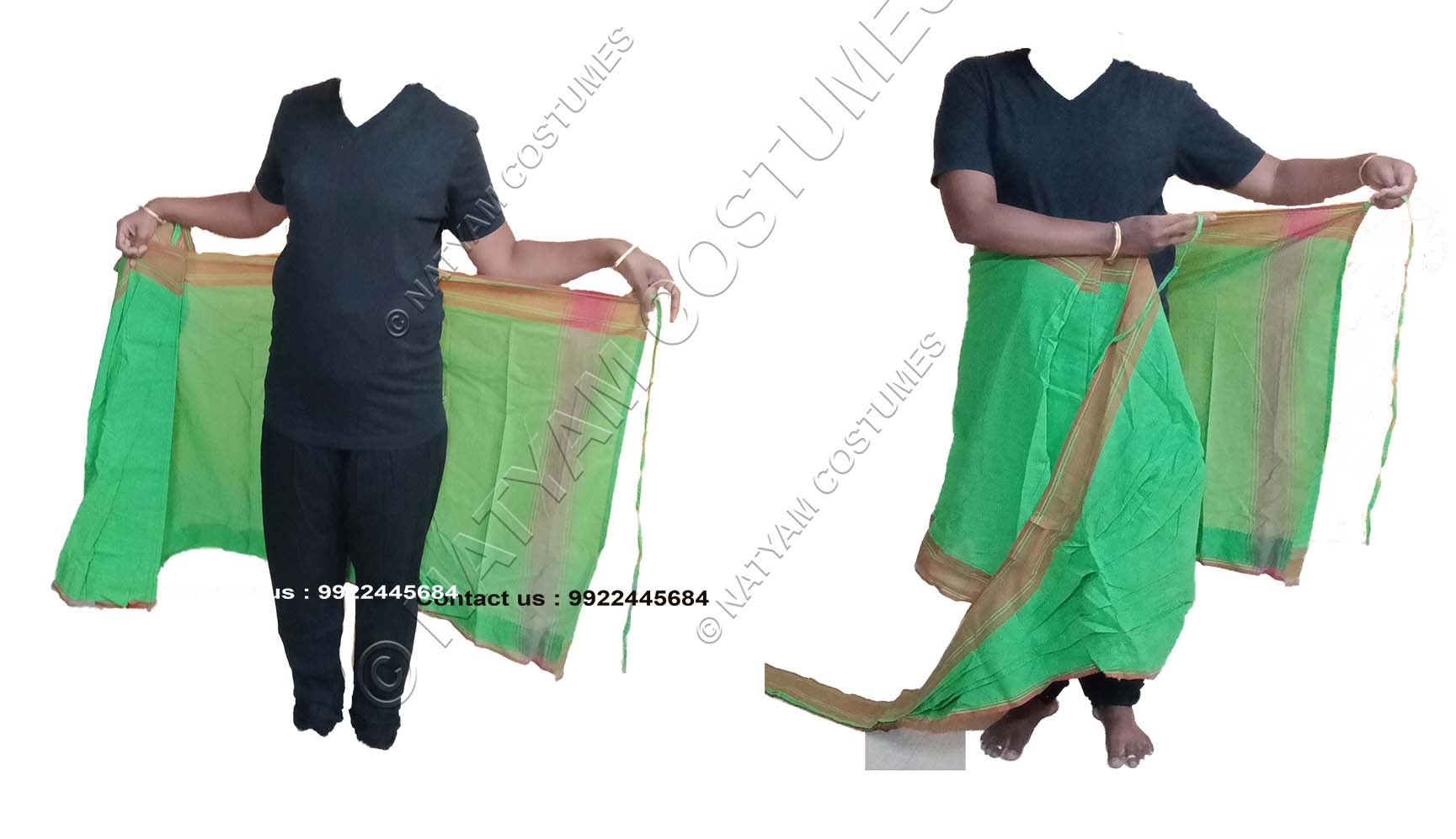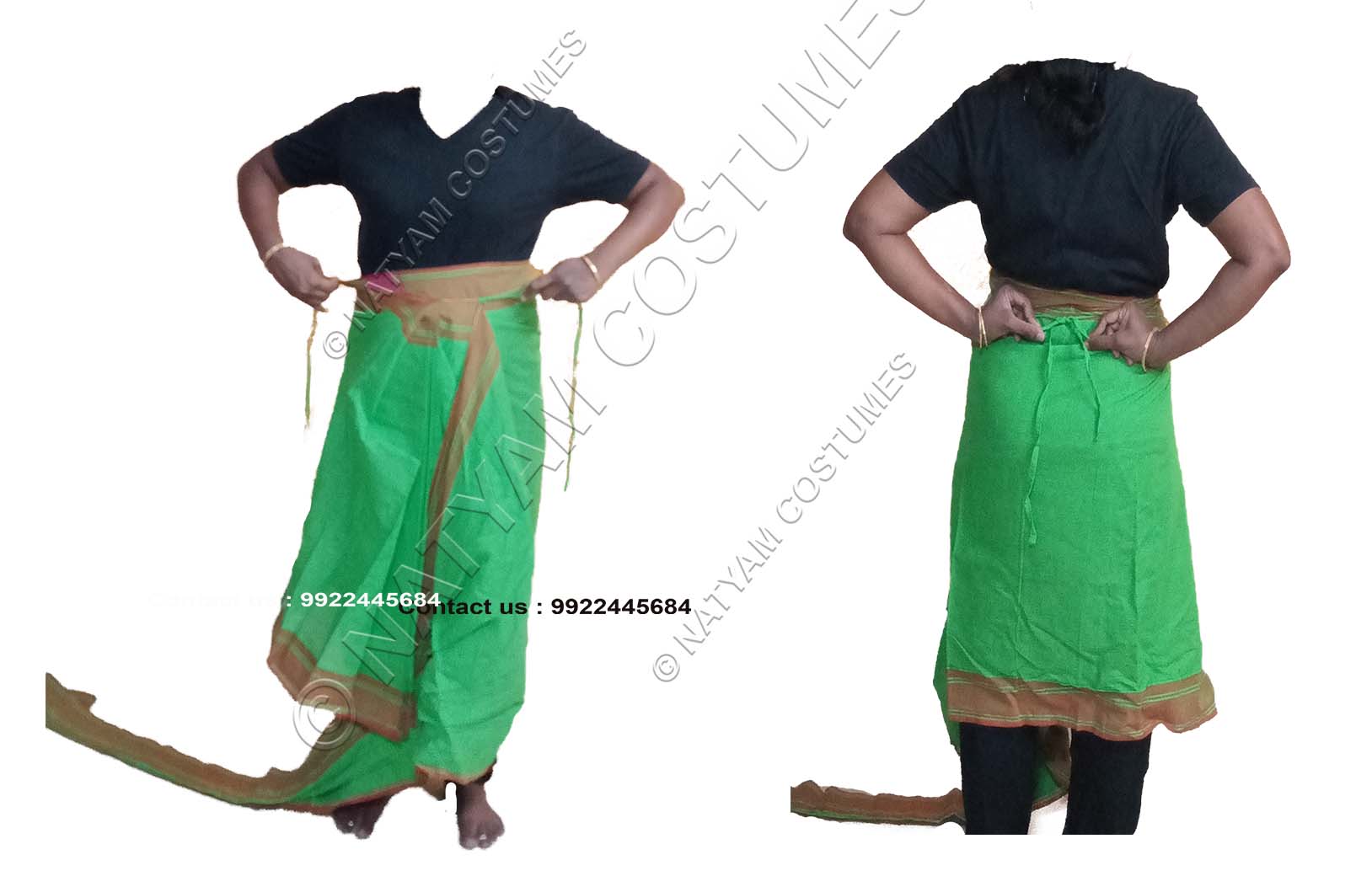 Pic1
Wrap it around like the "skirt around the waist" (pic1.1) and tie the strings/thread together at back (pic1.2) as shown in Pic1 .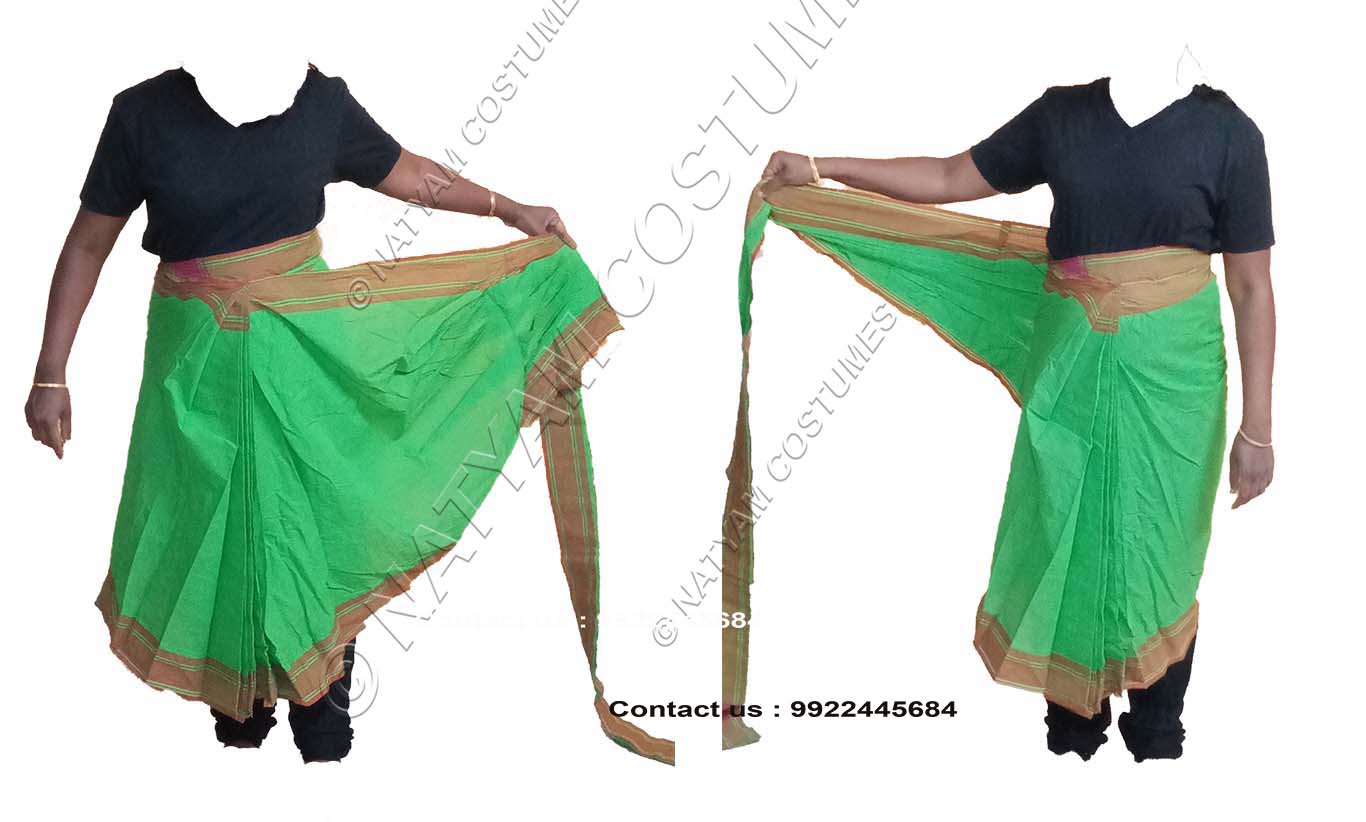 Pic2
Then bring the remaining part of the saree to front like we do for normal saree as shown in pic2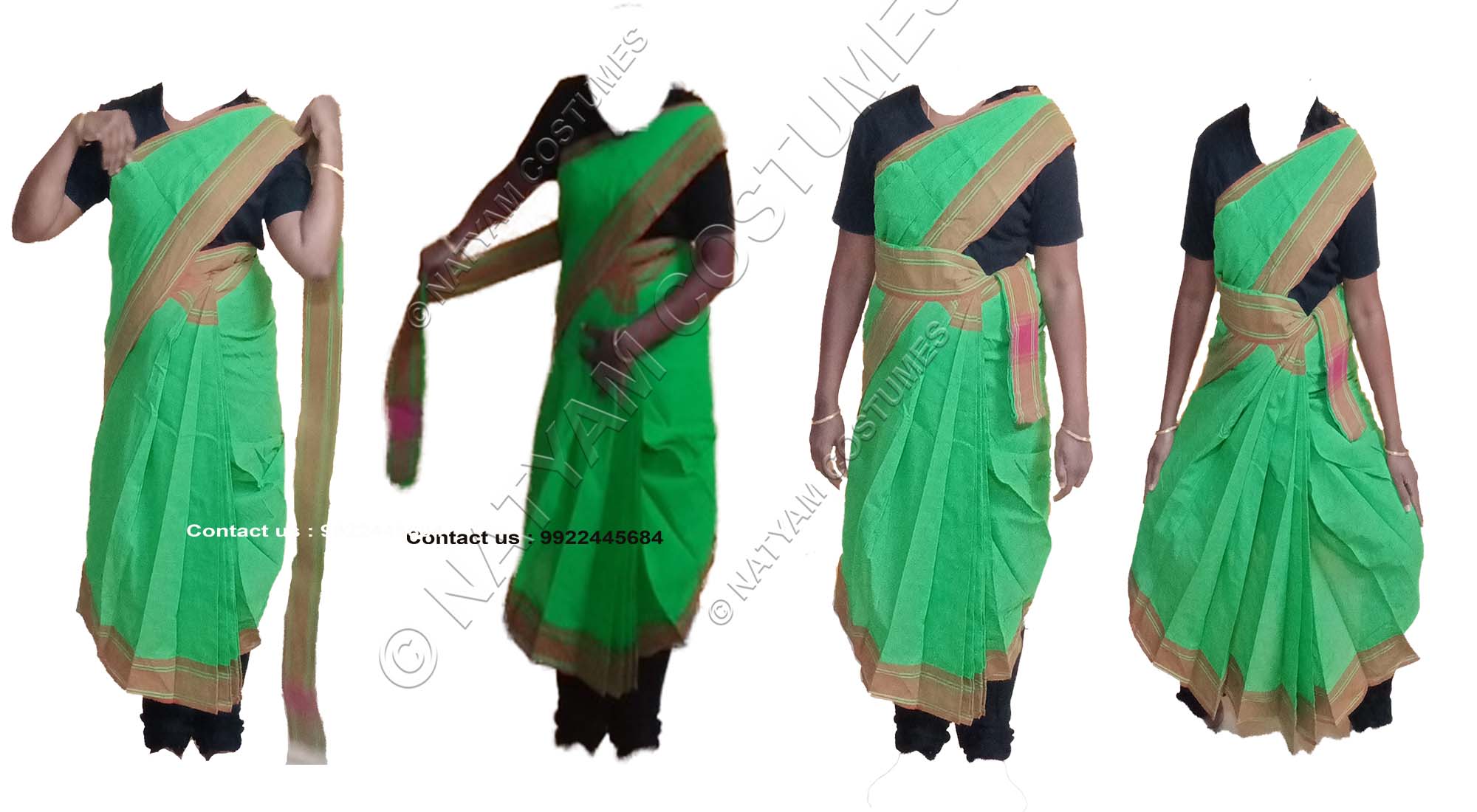 Pic3
After that Drape the pallu/Shawl/Davani side over your shoulder so the fabric rests on your chest as show in Pic3
Then bring the remaining part of the saree to front like we do for normal saree as shown in pic3
Take the pleat fold from right to left and tucking the remaining pleat on left side as shown in pic3